Mastering the Art of Selling on Amazon is a comprehensive guide that unravels the key strategies for achieving success on the world's largest online marketplace. This in-depth resource provides invaluable insights into understanding the Amazon ecosystem, conducting effective product research, optimizing product listings for maximum visibility and conversion, winning the Buy Box, harnessing the power of Amazon advertising, managing inventory and fulfillment, building a strong brand presence, and delivering exceptional customer service. By following these proven strategies, sellers can navigate the complexities of selling on Amazon, position themselves competitively, and unlock the potential for exponential growth and profitability in the thriving online marketplace.
Understanding the Amazon Seller Ecosystem
Understanding the Amazon Seller Ecosystem is essential for sellers looking to thrive on the platform and maximize their success. The Amazon Seller Ecosystem comprises a wide range of tools, services, and programs that support sellers in managing their businesses and reaching a global customer base.
At the core of the ecosystem is the Amazon Seller Central platform, which serves as the central hub for sellers to manage their listings, inventory, orders, and performance metrics. It provides a user-friendly interface for sellers to create and optimize product listings, monitor sales performance, and handle customer inquiries. Seller Central also offers various advertising options, such as Sponsored Products and Sponsored Brands, to help sellers enhance product visibility and drive sales.
Additionally, the Amazon Seller Ecosystem incorporates services like Fulfillment by Amazon (FBA) and Fulfilled by Merchant (FBM) to handle order fulfillment. FBA enables sellers to store their inventory in Amazon's fulfillment centers, allowing for fast and reliable shipping, while FBM gives sellers the flexibility to fulfill orders themselves or through third-party logistics providers. These fulfillment services play a crucial role in ensuring efficient and timely order delivery, enhancing the customer experience, and enabling sellers to tap into Amazon Prime's benefits and reach a larger customer base.
Moreover, the Amazon Seller Ecosystem offers programs like Amazon Brand Registry, which helps sellers protect their intellectual property rights, and Amazon Handmade, a platform specifically designed for artisans and craftsmen to showcase and sell their unique products. These programs provide specialized support and opportunities tailored to specific seller needs and product categories.
Understanding the Amazon Seller Ecosystem empowers sellers to leverage the available tools and services to effectively manage their businesses, optimize their listings, expand their reach, and provide a seamless shopping experience for customers. By navigating the ecosystem strategically and utilizing the resources at hand, sellers can position themselves for success and capitalize on the vast opportunities offered by the Amazon platform.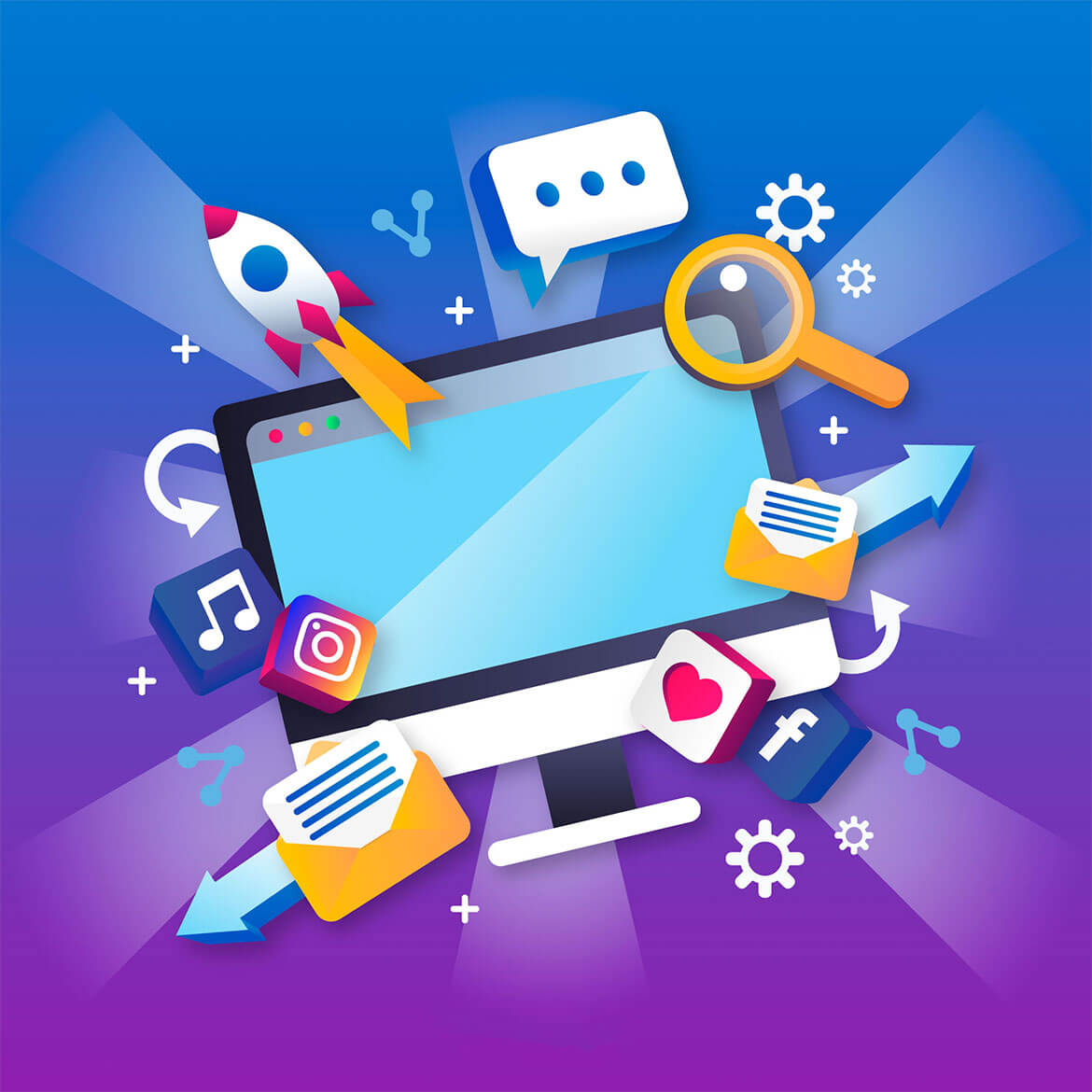 Product Research and Selection
Understanding the importance of product research and selection is paramount for success on the Amazon platform. With millions of products available, competition is fierce, and making informed decisions is crucial to stand out and maximize profitability.
Product research involves analyzing market trends, customer demand, and competitor strategies to identify viable product opportunities. It helps sellers determine which products have a high demand and low competition, allowing them to target profitable niches. By conducting thorough research, sellers can identify products that align with market needs and have the potential for sustainable sales growth.
Product selection involves evaluating potential products based on various factors such as profitability, market saturation, seasonality, and customer reviews. Sellers need to consider pricing dynamics, production costs, and shipping requirements to ensure competitive pricing and healthy profit margins. They must also assess the product's potential longevity in the market and its relevance to customer preferences.
Effective product research and selection enable sellers to make data-driven decisions, reducing the risk of investing in products with limited market potential. By identifying products with high demand, low competition, and strong profit potential, sellers can optimize their inventory, increase sales, and build a reputable brand presence on Amazon.
Moreover, understanding product research and selection helps sellers navigate Amazon's algorithms and ranking systems. By aligning their products with relevant keywords, optimizing listings, and leveraging customer reviews, sellers can improve their product's visibility and organic rankings. This leads to increased exposure and higher conversion rates, ultimately driving sales growth.
In conclusion, product research and selection are essential components of a successful Amazon selling strategy. It allows sellers to identify lucrative product opportunities, understand market dynamics, and optimize their listings for improved visibility and sales performance. By investing time and effort into thorough research and selection, sellers can position themselves for long-term profitability and success on the Amazon platform.


Optimizing Product Listings
Compelling product listings play a crucial role in driving conversions on Amazon, as they serve as the virtual storefront for sellers, capturing the attention of potential customers and persuading them to make a purchase. With countless products vying for attention, a well-crafted listing can make all the difference in attracting and converting shoppers.
First and foremost, compelling product listings effectively communicate the unique selling points and benefits of a product. They provide clear and concise descriptions that highlight key features, addressing customer pain points and showcasing how the product can meet their needs. By focusing on the value proposition and emphasizing what sets the product apart from competitors, sellers can capture the interest of shoppers and compel them to consider making a purchase.
Additionally, high-quality product images are essential in driving conversions. Visuals have a profound impact on consumer decision-making, and captivating images can significantly increase click-through rates and engagement. Sellers should invest in professional product photography that showcases the item from multiple angles, capturing its details and instilling confidence in its quality. Including lifestyle images that depict the product in use or demonstrate its benefits can further enhance the appeal and encourage customers to envision themselves owning and using the product.
Furthermore, persuasive product listings incorporate persuasive and customer-centric language. Utilizing compelling copywriting techniques, such as engaging headlines, persuasive bullet points, and customer testimonials, sellers can establish trust and credibility. They should focus on addressing potential objections, providing answers to frequently asked questions, and leveraging social proof to build confidence in the product's quality and reliability.
Optimizing product listings for relevant keywords is another critical aspect of driving conversions. By understanding the language and search terms that customers use when looking for products, sellers can strategically incorporate those keywords into their titles, bullet points, and product descriptions. This optimization improves the listing's visibility in search results and increases the likelihood of attracting qualified traffic.
In conclusion, compelling product listings are indispensable in driving conversions on Amazon. They effectively communicate the value proposition, utilize high-quality visuals, incorporate persuasive language, and optimize for relevant keywords. By crafting listings that resonate with customers, sellers can capture their attention, build trust, and ultimately drive higher conversion rates, leading to increased sales and business growth on the Amazon platform.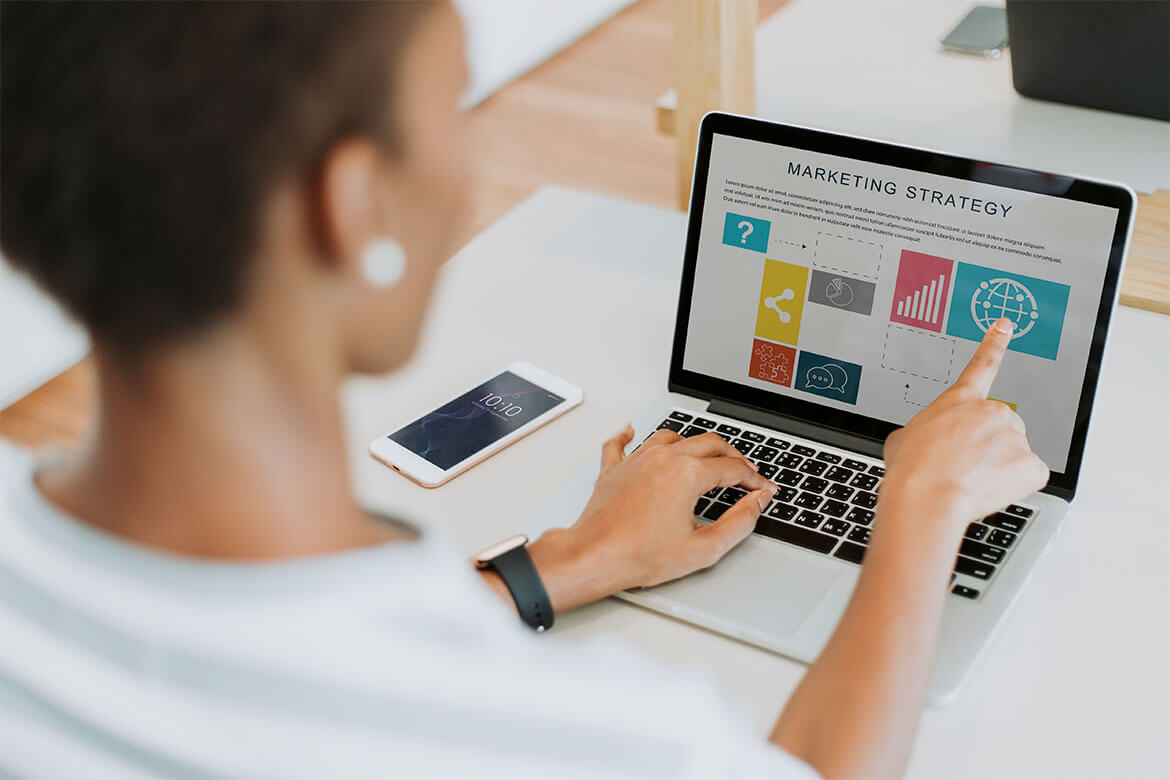 The Buy Box is a prominent feature on Amazon product listings that allows customers to directly add an item to their cart with a single click. It is awarded to one seller at a time based on factors such as price, seller performance, fulfillment method, and customer satisfaction. Winning the Buy Box is crucial as it significantly impacts sales. Sellers who consistently secure the Buy Box enjoy higher visibility, increased chances of conversions, and a competitive edge. Being the default option for customers encourages trust and convenience, resulting in more sales and a potential boost in market share.
Amazon Advertising offers a range of options to help sellers and brands effectively promote their products and reach their target audience within the Amazon ecosystem. Three key advertising options provided by Amazon are Sponsored Products, Sponsored Brands, and Sponsored Display.
Sponsored Products is a pay-per-click (PPC) advertising option that allows sellers to promote individual products within Amazon's search results and product detail pages. With Sponsored Products, sellers can increase visibility for their products and drive traffic to their listings. These ads appear with a "Sponsored" tag and are targeted based on relevant keywords or specific products. When a shopper clicks on a Sponsored Products ad, they are directed to the product detail page, increasing the likelihood of conversions. This advertising option is particularly effective for increasing product visibility, driving sales, and improving organic rankings.
Sponsored Brands, formerly known as Headline Search Ads, provide brand owners with the opportunity to promote their brand and multiple products. These ads typically appear at the top of search results and feature a custom headline, logo, and a selection of products. Sponsored Brands help build brand awareness, capture shopper interest, and drive sales by directing customers to a custom landing page or the brand's Store on Amazon. This advertising option is ideal for brand owners who want to enhance their brand presence, showcase their product portfolio, and engage customers with a cohesive brand experience.
Sponsored Display is an advertising option that allows brands to reach customers both on and off Amazon. It enables advertisers to target relevant audiences based on shopping behaviors, product interests, and views of similar products. Sponsored Display ads can appear on product detail pages, customer review pages, and even on external websites and apps, extending the reach beyond the Amazon platform. These ads help drive brand awareness, retarget customers, and encourage repeat purchases. Sponsored Display is an effective tool for expanding a brand's reach and influencing customers at different stages of their shopping journey.
In conclusion, Amazon Advertising provides a comprehensive suite of options, including Sponsored Products, Sponsored Brands, and Sponsored Display, to help sellers and brands maximize their visibility, increase sales, and build brand awareness within the Amazon ecosystem. By utilizing these advertising options strategically, businesses can effectively target their audience, improve discoverability, and drive conversions.


Managing Inventory and Fulfillment
Amazon offers two primary fulfillment methods for sellers: Fulfillment by Amazon (FBA) and Fulfilled by Merchant (FBM). These methods determine how orders are processed, stored, and shipped to customers.
Fulfillment by Amazon (FBA) is a comprehensive fulfillment solution where sellers send their inventory to Amazon's fulfillment centers. Once the products arrive, Amazon takes care of storage, packaging, shipping, and customer service. When a customer places an order, Amazon handles the entire fulfillment process, including pick and pack, shipping, and returns. FBA offers several advantages, including Prime eligibility, fast and reliable shipping, and access to Amazon's vast customer base. Additionally, FBA sellers benefit from Amazon's customer service support and enjoy the "Fulfilled by Amazon" branding, which often increases buyer confidence and trust.
On the other hand, Fulfilled by Merchant (FBM) is a fulfillment method where sellers are responsible for all aspects of order fulfillment. This includes inventory storage, picking, packing, shipping, and customer service. Sellers utilizing FBM handle their own logistics or use third-party fulfillment services. FBM provides sellers with more control over the fulfillment process and allows them to customize packaging and branding. It can be a suitable option for sellers with unique or oversized products, higher-profit-margin items, or those who prefer to manage their inventory and customer interactions directly.
Choosing between FBA and FBM depends on various factors such as product type, fulfillment costs, shipping volume, and desired level of control. FBA is often preferred for its convenience, efficiency, and ability to tap into Amazon's vast customer base, while FBM offers more control over the fulfillment process and can be cost-effective for certain types of products or sellers.
Ultimately, selecting the most suitable fulfillment method depends on a seller's specific needs, operational capabilities, and business goals. It is important for sellers to carefully evaluate the advantages and considerations associated with each method to make an informed decision that aligns with their business strategy.


Building a Strong Brand Presence
In the competitive landscape of Amazon, brand building and establishing a unique identity are of paramount importance for sellers and businesses. Building a strong brand presence helps differentiate products from competitors, instills trust and credibility among customers, and fosters long-term customer loyalty. Here's why establishing a unique brand identity is crucial on Amazon.
First and foremost, a well-defined brand identity sets the foundation for effective marketing and communication strategies. It allows sellers to create a consistent and compelling brand story that resonates with their target audience. By articulating their brand values, unique selling points, and brand personality, sellers can connect with customers on a deeper level, forging emotional connections and loyalty.
Moreover, a strong brand identity helps sellers stand out in a crowded marketplace. With millions of products available on Amazon, differentiation is key. A well-crafted brand identity enables sellers to showcase their products' distinct features, quality, and benefits, making them memorable in customers' minds. This distinctiveness drives brand recognition, recall, and ultimately, repeat purchases.
Brand building on Amazon also plays a crucial role in winning the Buy Box, gaining visibility, and driving conversions. Amazon's algorithms consider factors such as brand reputation, customer reviews, and customer satisfaction when awarding the Buy Box. A strong brand presence, supported by positive customer feedback and ratings, enhances the chances of winning the Buy Box, driving more sales and exposure.
Furthermore, a unique brand identity helps sellers establish themselves as authorities and thought leaders in their niche. By consistently delivering high-quality products, exceptional customer service, and valuable content, sellers can position themselves as trusted experts, attracting a loyal customer base and garnering positive word-of-mouth recommendations.
In conclusion, brand building and establishing a unique identity are critical for success on Amazon. A strong brand presence sets sellers apart from the competition, builds trust with customers, increases visibility, and drives long-term loyalty. By crafting a compelling brand story, delivering exceptional experiences, and consistently reinforcing their brand identity, sellers can create a lasting impact on Amazon's platform and build a thriving business.


Customer Service and Feedback Management
Excellent customer service plays a pivotal role in fostering positive reviews and encouraging repeat business on Amazon. It not only contributes to customer satisfaction but also helps sellers build a strong reputation and establish trust among buyers. Here's why providing exceptional customer service is significant on Amazon.
Firstly, positive customer experiences lead to positive reviews. When customers receive timely and helpful support, it enhances their overall shopping experience and increases the likelihood of leaving positive feedback. Positive reviews, in turn, influence the purchasing decisions of other potential buyers, leading to improved visibility and increased sales. By prioritizing customer satisfaction and going above and beyond to address their needs and concerns, sellers can cultivate a strong base of satisfied customers who are more inclined to leave positive reviews.
Secondly, excellent customer service contributes to customer loyalty and repeat business. When customers have a positive experience with a seller, they are more likely to become repeat customers. By providing timely and personalized assistance, resolving issues promptly, and maintaining open lines of communication, sellers can build trust and loyalty among their customers. Repeat customers not only drive revenue but also act as brand advocates, spreading positive word-of-mouth and referring others to the seller's products.
Moreover, Amazon places importance on customer service metrics, such as response time and order defect rate. Sellers with high customer service metrics are more likely to win the Buy Box and gain visibility on the platform. By consistently providing excellent customer service, sellers improve their chances of winning the Buy Box, which translates into increased sales opportunities.
In conclusion, excellent customer service is instrumental in fostering positive reviews and repeat business on Amazon. By prioritizing customer satisfaction, sellers can generate positive reviews, enhance their reputation, and attract new customers. Furthermore, exceptional customer service contributes to customer loyalty, resulting in repeat business and word-of-mouth referrals. By consistently delivering outstanding support, sellers can establish a competitive edge, increase sales, and build a thriving business on Amazon.
At Sero Technologies, we believe that mastering the art of selling on Amazon requires a strategic approach, meticulous optimization, and a relentless commitment to exceptional customer experiences.